Over £2,000 raised for 5 charities in 2022! Art for Charity fundraising update
Over £2,000 raised for 5 charities in 2022! Art for Charity fundraising update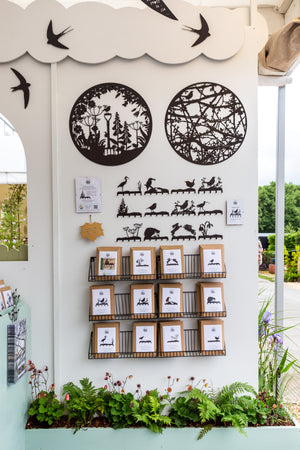 We are very proud to announce that, with your ongoing support, we have raised over £2,000 for five charities throughout 2022! 
In May 2022 we announced we were raising awareness and funds for three charities: The British Hedgehog Society (BHPS), Curlew Action Trust and Perennial. Whenever a piece of artwork from our Hedgehog, Curlew, or Perennial range designs, are sold, 10% of the proceeds are donated to these charities.
This is in addition to our pre-existing support of local charity Bridewell Gardens Mental Health Recovery and national charity The Trussell Trust, via our "Art for Charity" collection, set-up in 2019.
Thank you to all of our customers who, when purchasing our Hedgehog, Curlew, Perennial and "Art for Charity" artwork have helped raise these much needed funds.
Rachel Green, Fundraising & Communications Officer for Bridewell Gardens Mental Health Recovery said:
"On behalf of the whole Bridewell community I would like to thank you both so much for this incredibly generous donation. It goes a long way in a small charity such as Bridewell. To give you an example of what it can achieve – it can cover the costs of servicing all our garden tools for a year. Thank you."
Photo by Ellie Walpole Photographer.